The Story So Far: My Journey (Part 2)
July 19, 2005 was the day I set foot in Canada for the first time. My family and I, having just emigrated from Syria, had never been to Canada prior to this day. Those first few months went by so fast, we were in a daze!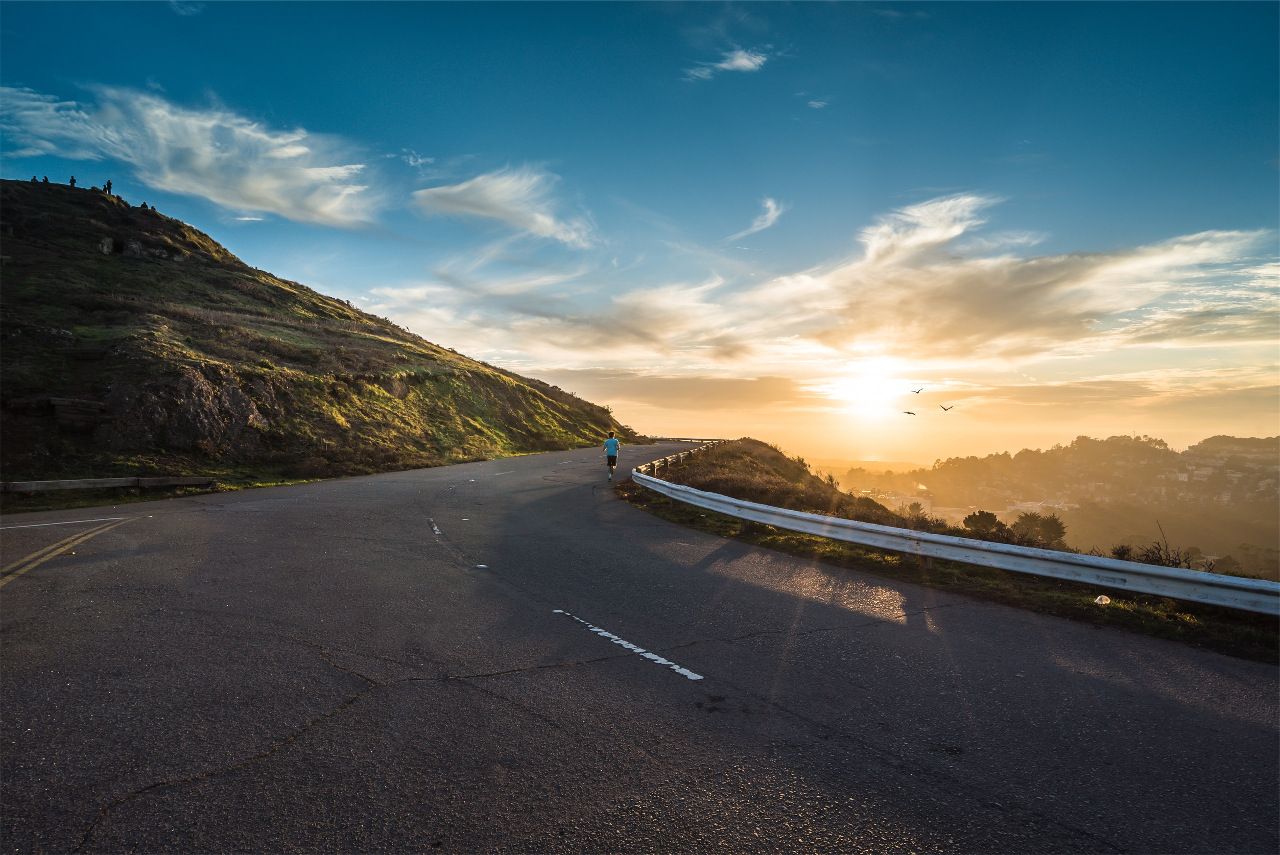 July 19, 2005
This was the day I set foot in Canada for the first time.
My family and I, having just emigrated from Syria, had never been to Canada prior to this day.
We landed in Toronto, and fortunately, my father had made a connection with a friend of a friend to help us get settled in a rental apartment.
Those first few months went by so fast, we were in a daze! Compared to Syria, everything was so different, yet in some ways, everything was so much the same.
When making a huge life decision, or when expecting a big change in your life, the brain tends to go deep into imagination mode and will conjure up all sorts of extremes. At least, that's what happened to me.
I expected cities in this new country of mine to look different, and they did. I also expected that they were going to be populated with people of different cultures and backgrounds, and that too turned out to be true. However, the cities were beyond my expectations, and I even learned of new cultures and people that I never even knew existed!
Yet everything was the same! No matter how different and how colorful new cultures are, all human societies seem to function on the same set of basic principles. No matter how big of a change it was for me to uproot and immigrate to Canada, realizing this was key to keeping my feet on the ground, and avoiding being swept away with everything new.
For all the new and exciting though, there were still disappointments. I wanted to continue my studies in Computer Science at the local universities, so on my first week in the city, I braved the public transit system, the likes of which I've never experienced before. Trains that runs underground? Electric-powered buses? Streetcars? These were things I'd only seen in pirated Hollywood movies!
Unfortunately, the universities here did not recognize my Syrian higher education, nor my university credits, and wanted me to start over by taking high school courses. I wasn't about to do that. Later I learned that there is a serious educational system acceptance gap in North America for any students or graduates coming from the Middle East and other parts of the world. I've met so many people who were let down by the system, from cab drivers who used to be economics professors back home, to nurses who used to run genetics research labs!
My first year was spent exploring both the physical world as well as the virtual one.
With internet access that had no filters and firewalls, and with speeds 10 times faster than what I had back home, the opportunities for new learning were amassing fast!
I continued my web development freelance work, and started to grow my skills and knowledge even more. I quickly graduated from just building HTML websites to learning PHP, JavaScript, and Python. At the same time, I received my first glimpse into the potential for Linux with Ubuntu's free CD shipping service ShipIt. I've been a loyal fan of Ubuntu ever since.
I did a lot of freelance scripting, built many plugins for popular online software, and even developed my own geocoding API service before the Google Maps API was even available. Unlike Google's eventual API, mine was provided as a paid subscription which had about 20 subscribers. It wasn't until late 2009 that I finally shuttered the API in favor of Google's version, and probably much to the dismay of the lone subscriber who had still been using it. (Google won that round!)
Getting Employed
In 2006, I felt I needed a change. Working from home doing small freelance work wasn't cutting it, and I felt that I reached a limit in learning new things by doing it alone and online.
I went to Craigslist as I often did to find gigs and contracts, but this time I was looking for something different. I came across a post for a startup project called ChickAdvisor.
The word "startup" had never been in my vocabulary prior to reading that post, so I was intrigued. Up to this point though, I've only ever been self-employed and had been my own boss.
Not knowing what any of it meant, I went to meet with the co-founders of ChickAdvisor, Alex and Ali de Bold at a Starbucks to talk about this opportunity. By the end of the meeting, I had signed up to work with a small team of six people on a big vision project that had no money, no roadmap, and a seemingly immense amount of work to be done!
Challenge Accepted
On the very first day of team hacking (aka work), the tech lead quit! Josh Davey, Alex Harvey and myself were left to our own devices! So we did what any sensible hackers would do, and we thrived!
Working at ChickAdvisor gave me huge opportunities to learn, grow, experiment, and develop my teamwork and leadership skills.
Alex & Ali: I don't know if I ever properly thanked you for giving me that opportunity, and saying this in a blog post definitely does not have the same weight, although, it should last forever on the internet, so thank you!
Having caught the "startup fever," I was hungry for more.
In 2008 I joined Viigo, which involved a larger startup team with an even bigger vision:
Viigo™ is revolutionizing the way users access information on their smartphone. Every day, people around the world rely on Viigo as their gateway to a vast array of up-to-the-minute content and useful services, wherever they are and whenever they need it. In one simple, fully customizable application, Viigo delivers news, weather, flight schedules and status, real-time sports scores, stock quotes and market data, entertainment, hotel and restaurant reviews, blogs, and much more. Viigo is the one application smartphone users cannot be without.
Viigo was led by serial entrepreneur Mark Ruddock, who proved to be a strong leader and became my friend and mentor. Mark gave me many things that had helped me grow; The most important of which was trust.
I joined Viigo as a web developer to maintain the company's website; However, through my lust for building innovative technologies and with Mark's trust, I was quickly given more responsibilities that were far beyond what I had been accustomed to.
I got to lead my very own team of two, and proceeded to go on a talent hunt and my very first "hire," who ended up being Robert Medeiros who, without a doubt, is the best programmer I have ever worked with.
We went on to build a number of complex, fun, and useful services in Viigo.
The Viigo community of users was amazing! I built many good connections over Twitter and email in support of the product, and some even became real good friends in real life!
Getting Hitched*
In 2009 during the busiest time of the year working at Viigo, I experienced another massive life-changing event.
I met my soon-to-be wife, partner, overall pain in my ass, and love of my life: Nicole.
All of my adventures in startups, all the fun and risks that I've taken, and even emigrating from Syria to a foreign country had nothing on meeting "the one." Now THAT is life-changing!
Nicole helped shape who I am today and opened my eyes to a brand new world filled with new types of travel adventures, love, and family.
On my 25th birthday, Nicole managed to snag us last-minute tickets to the Metallica concert in Toronto, a band that played a big part in my young adult life and whose music I loved!
Viigo got acquired by BlackBerry in 2010, and quickly learned I wasn't cut out for the big corporate world, so I made my way on to other ventures, all while building a family life for the first time.
In 2010 we bought our first condo! It was a tiny little place, but it had a beautiful view, and we called it "Home." It was soon after that we decided to get married!
I proposed in the most nontraditional ways possible:
It started with me finding and bidding on a ring on eBay. At some point, Nicole cyber-stalked and figured out what I was bidding on, and ended up being the one who notified me that I had won the auction! Since I didn't have a car, she had to drive me to pick it up, and once I had it, we went for coffee at Tim Horton's and I "formally" proposed!
A couple of months before the wedding, we made the logical decision of getting a dog. We figured, "How hard could this be?" And so it was that Ruby entered our lives and promptly established herself as the leader of the family.
We spent our entire honeymoon talking about Ruby and we missed her dearly!
To Infinity… and BEYOND!
Over the years, the adventures continued, both in my family life and my professional life. I have worked with many amazing startups along the way, and even went to the big evil corporate world a couple of times. I have met so many smart, passionate, and driven people, and each one has made an impact on my life, big or small.
Last week was my last at the CBC (Canadian Broadcasting Company), and as of today, I'm hopping on a plane to San Francisco to start a new adventure with Mashape.
Mashape is the true startup story, and I'm very excited to join the talented team there in building the future of cloud APIs.